Health Information Management
If you are interested in a career in healthcare, but not necessarily hands-on patient care, health information management may be right for you.
The four-year Bachelor of Science in Health Information Management combines course work with professional practice experience in a variety of healthcare settings. Health Information Management students also earn a minor in Health Informatics as part of the program.
A career in health information management combines healthcare with the business, management, and technology functions that are vital not only to the delivery of patient care, but to the overall operations of healthcare providers. Health information management professionals work in a variety of settings such as:
hospitals
physician offices
mental health facilities
hospice
home health agencies
surgery centers
long-term care facilities
educational institutions
consulting firms
electronic health record vendors
law offices
governmental agencies and
insurance companies.
Employment of health information professionals is projected to grow 8 percent from 2019 to 2029, much faster than the average for all occupations. The demand for health services is expected to increase as the population ages.
The field of health information management is rewarding and challenging. Our graduates have the opportunity to work in healthcare and influence patient care. The course work and professional practice experience in our curriculum are designed to prepare students for a professional career in HIM.
After graduation, students are prepared to take the certification exam offered by the American Health Information Management Association (AHIMA). Over the past several years, the average pass rate of UL Lafayette graduates on this certification exam is well above the national average. Our 2022 graduating class achieved a first-time-test-taker pass rate of 95%, compared to the national average of 55%. Upon successful completion of this exam, one earns the credential of Registered Health Information Administrator (RHIA). Of the 2022 Graduates, 90% were employed within six months. After entering the workforce, the 2021 graduates were surveyed for satisfaction with their academic preparation.  One-hundred percent of respondents agreed or strongly agreed that the HIM program enabled them to think critically, solve problems, and develop appropriate action steps. 
This program prepares its students for licensure or certification within the state of Louisiana. Please visit the list of licensure programs for important information if you plan to move out of state.
Combined, our health information management faculty have 80+ years of experience in the HIM field, and have been nationally recognized for contributions to the profession.
Our Mission
The Health Information Management program is committed to the advancement of outcomes-focused knowledge and the preparation of individuals for leadership careers in health informatics and information management, and is fully accredited by the Commission on Accreditation of Health Informatics and Information Management Education (CAHIIM). 
The program is dedicated to providing culturally-diverse students with the knowledge, skills and analytical tools necessary to become successful, ethical professionals and well-prepared candidates for the national Registered Health Information Administrator (RHIA) credential.  
The program encourages and values a mix of discipline-based scholarship, contributions to practice and collaborative learning and its faculty members strive for excellence in teaching, research, and professional service. The program supports professional interaction among faculty, practitioners and students and encourages involvement with local, regional, national and international organizations.
Accreditation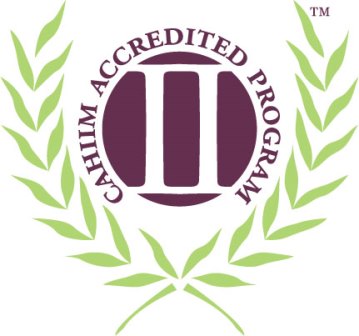 The Health Information Management accreditor of the University of Louisiana at Lafayette is the Commission on Accreditation for Health Informatics and Information Management Education (CAHIIM). The College's accreditation for the baccalaureate degree in Health Information Management has been reaffirmed through 2026. All inquiries about the program's accreditation status should be directed by mail to CAHIIM, 200 East Randolph Street, Suite 5100, Chicago, IL, 60601; by phone at (312) 235-3255; or by email at info@cahiim.org.